Wellness area
The Wellness Area is an intimate gem of tranquillity set slightly apart, a place where you can live a regenerating holiday. A warm water pool hewn into the rock awaits you along with a waterfall, a whirlpool and water reflexology, Turkish bath, light therapy and a relaxation area, water features, massages and personalised treatments: complete and utter relaxation in elegant, refined surroundings, for your regeneration through wellness. Spending a few hours in the Wellness Area at the attractive Country House Hotel Poste del Chiugi is a poly-sensational experience that regenerates the senses and expands the mind.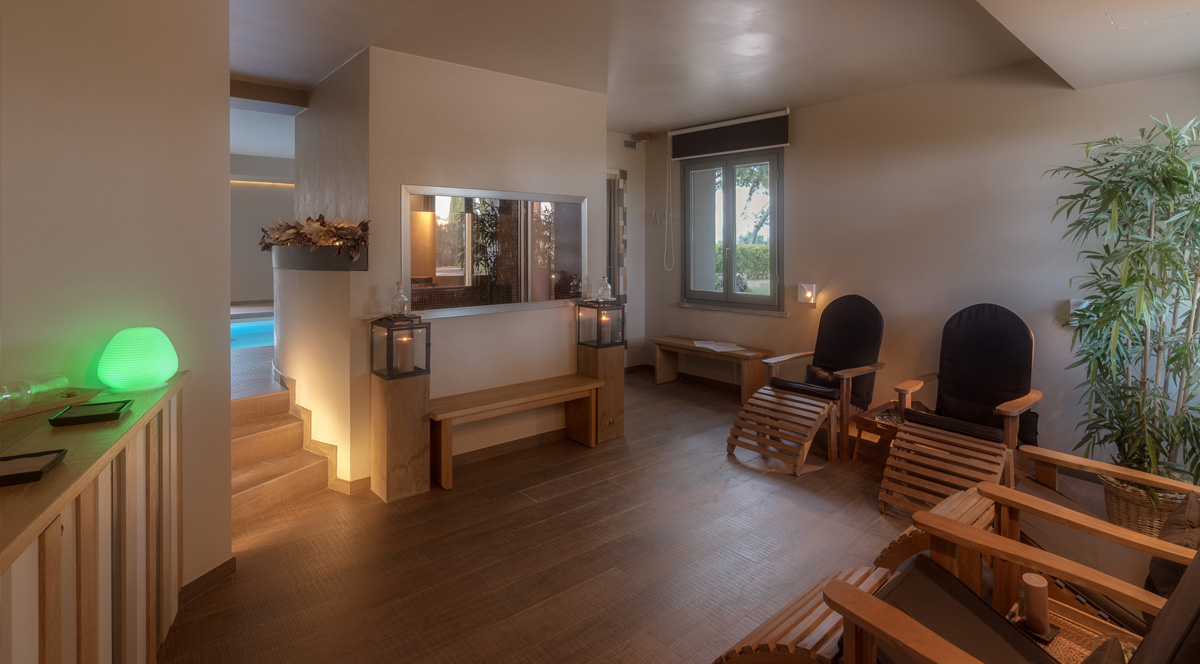 Relax area
A relaxing area with chaises longues and tea corner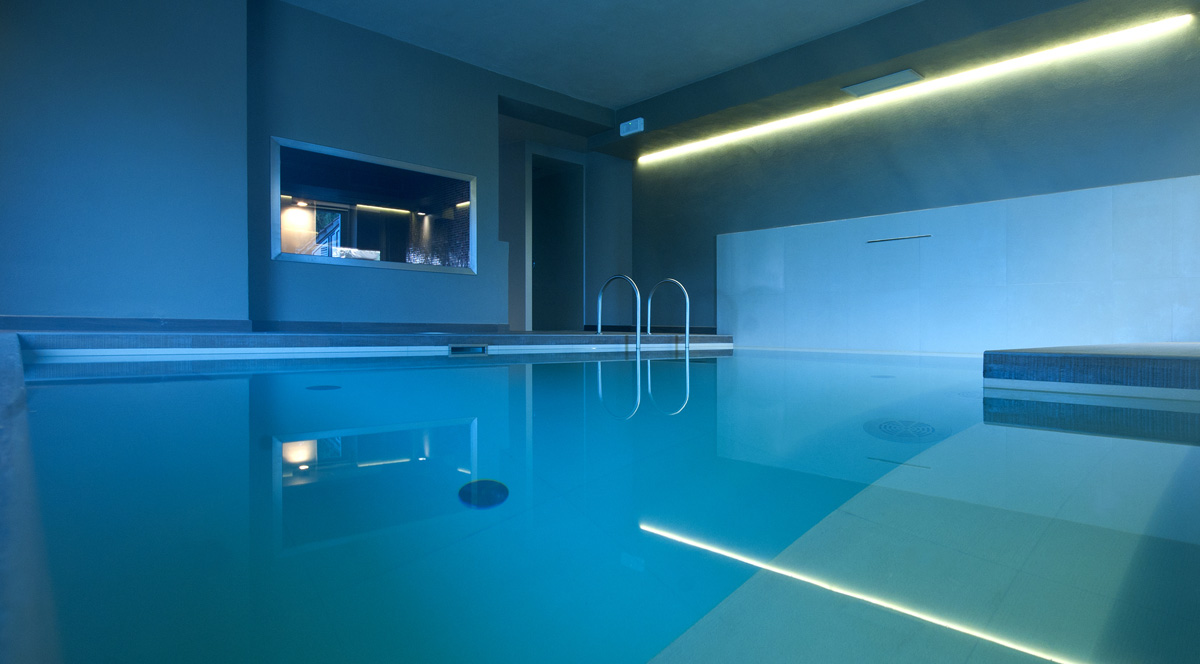 Heated Pool
Pool heated and carved out of stone, it has hydromassage seats, waterfall and plantar therapy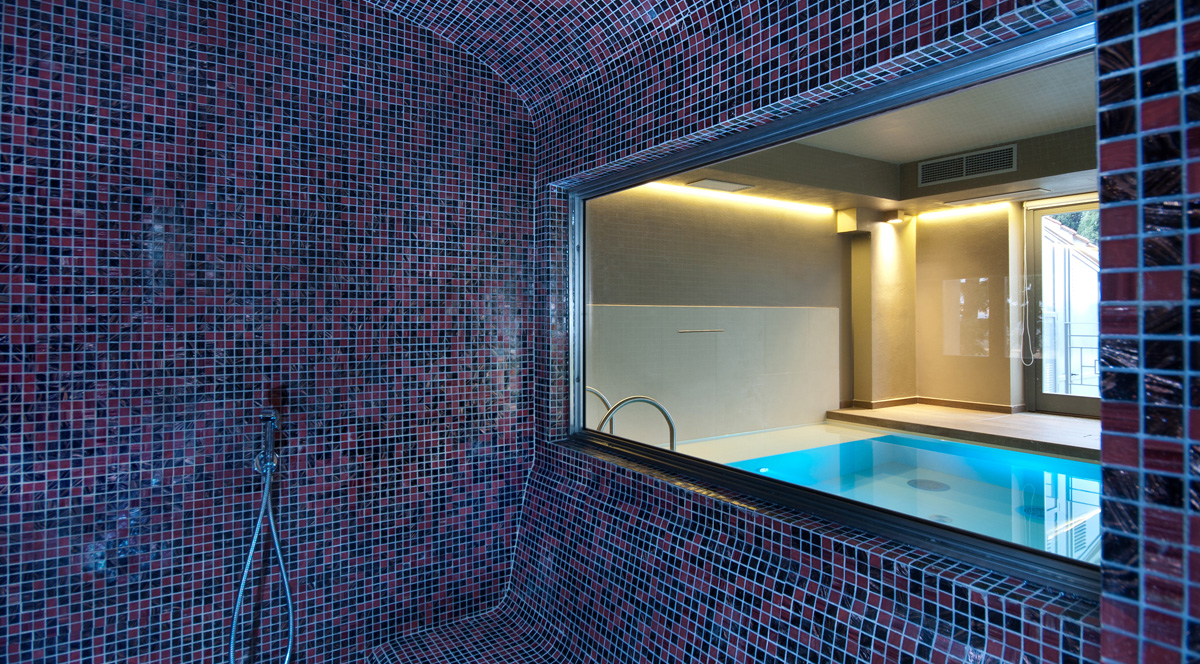 Turkish bath
A relaxing break to purify the body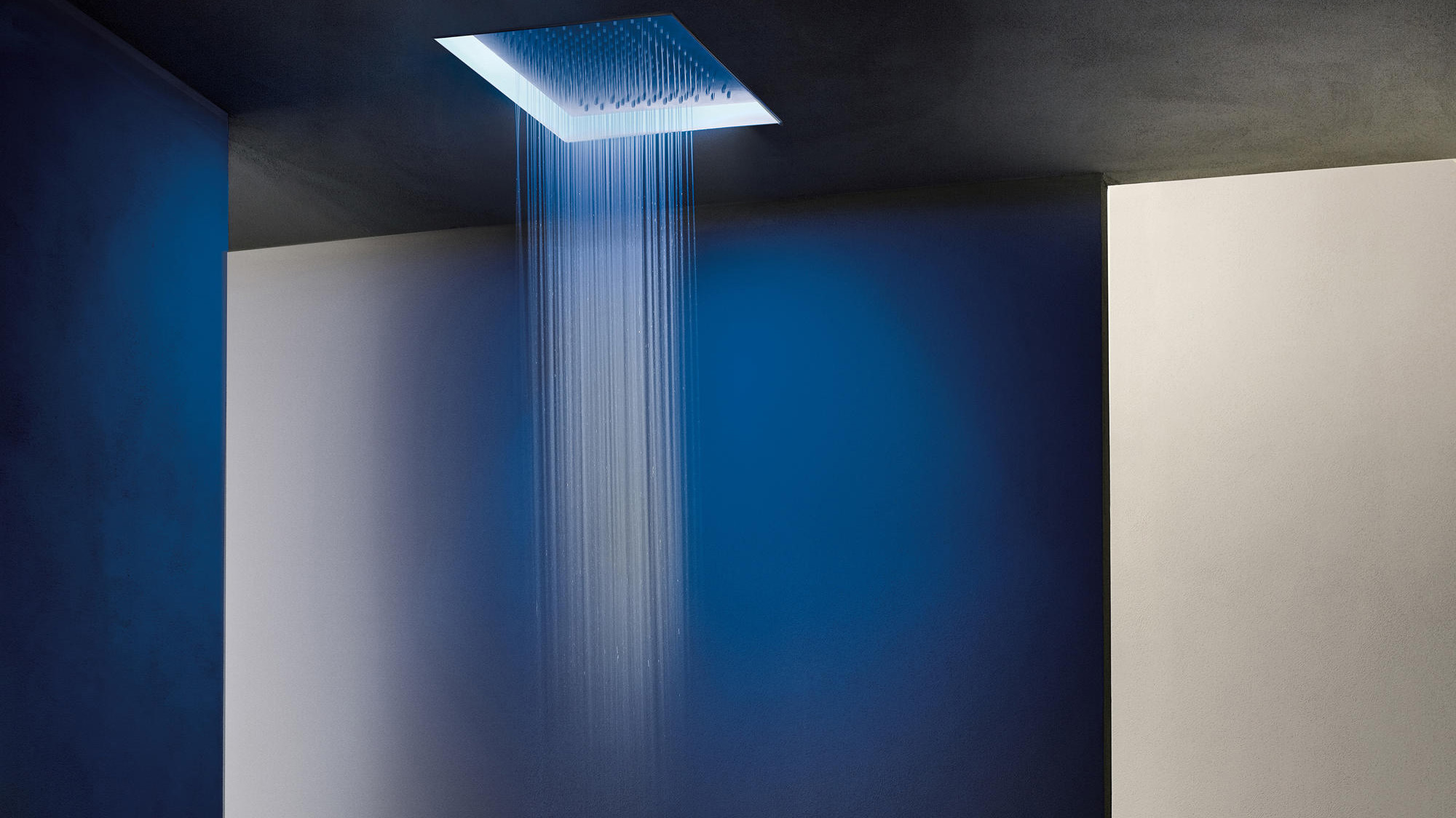 Chromotherapy
Emotional shower to restore energy balance through colour vibrations
---
FAQ
Reservations are required.
The Wellness Area is accessible to registered guests aged 18 years or older.
Reservations are required in order to guarantee the best service for our guests. When booking your stay you can indicate the additional service 'Wellness and Relaxation Area'. Our reservation system indicates the cost of the service, which refers to: 1 entrance for 2 people in the Wellness Area (towel kit, slippers and shower products) lasting approximately 1 hour. Date and time will be confirmed.
For the relaxation of our Guests and to ensure serenity in the Wellness Area, telephones are allowed but must be silenced before entering. Telephone and/or video calls are prohibited.
Reservations are compulsory. In our online booking system you can choose treatments and massages from those listed 8minimum 2 people). We guarantee experienced and qualified staff.
Guests of the Wellness Area will receive a kit of towels and slippers upon arrival. We recommend that you leave all personal belongings in your room and bring only your key card.
---